NUOVI GIOCHI IN FLASH PER IL DOWNLOAD GRATUITO E PER GIOCARE ONLINE.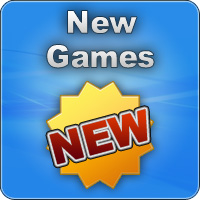 Se siete alla ricerca di un nuovo gioco fresco di giocare oggi, quindi DoubleGames è solo il luogo dove trovare tutte le nuove uscite dalla top publisher del gioco sia per Windows e MacOS. Noi release scaricare nuovi giochi ogni giorno e il nostro vasto catalogo di giochi online e giochi gratis viene regolarmente rinnovato. Inizia a giocare nuovo download e giochi online oggi!


Giochi Premium
Dark Parables: The Little Mermaid and the Purple Tide
---
Expires in 1501052400
Riddles of Fate: Memento Mori
---
Expires in 31 Jul 2017
Giochi in Italiano
FOLLOW US!